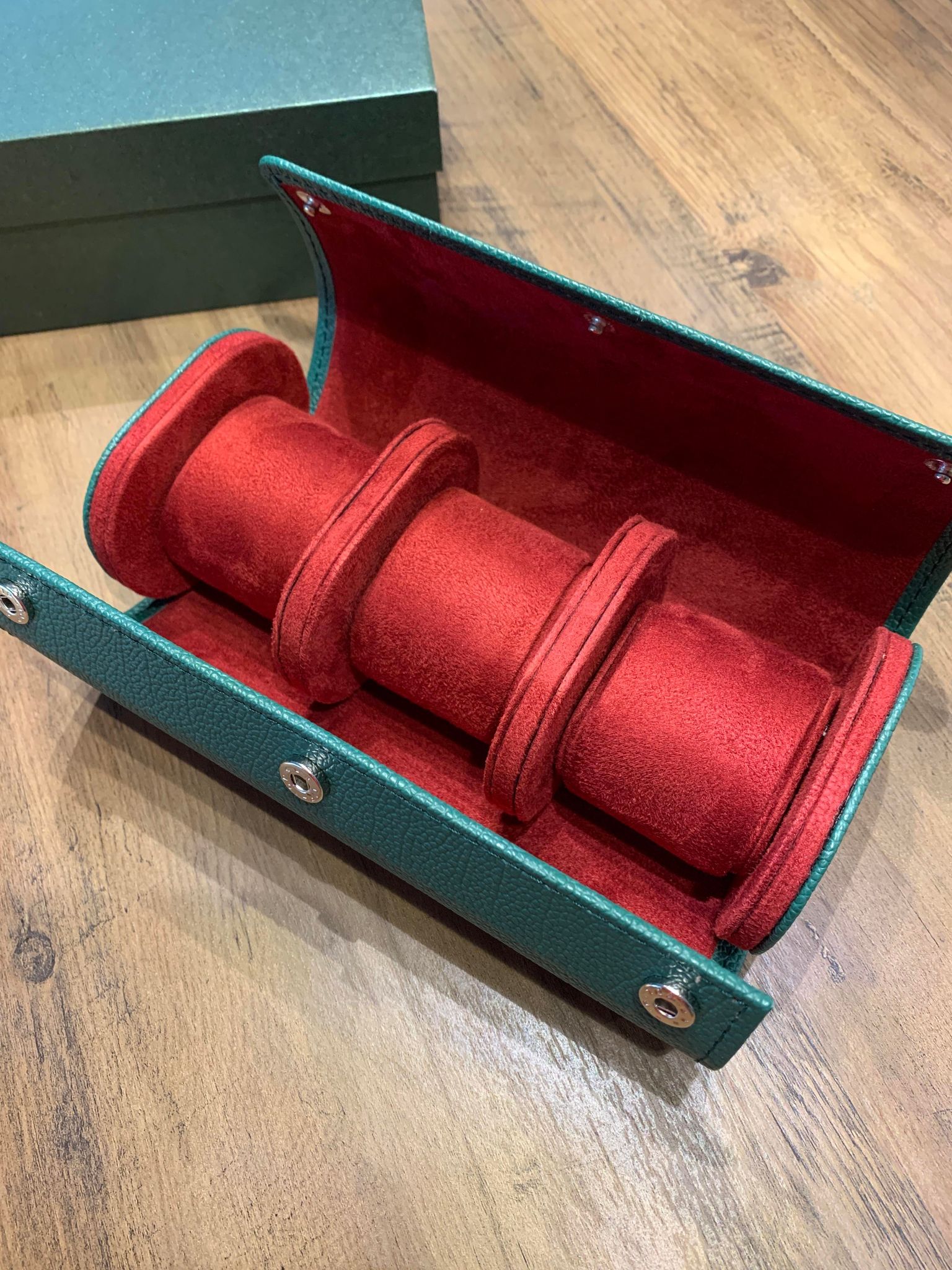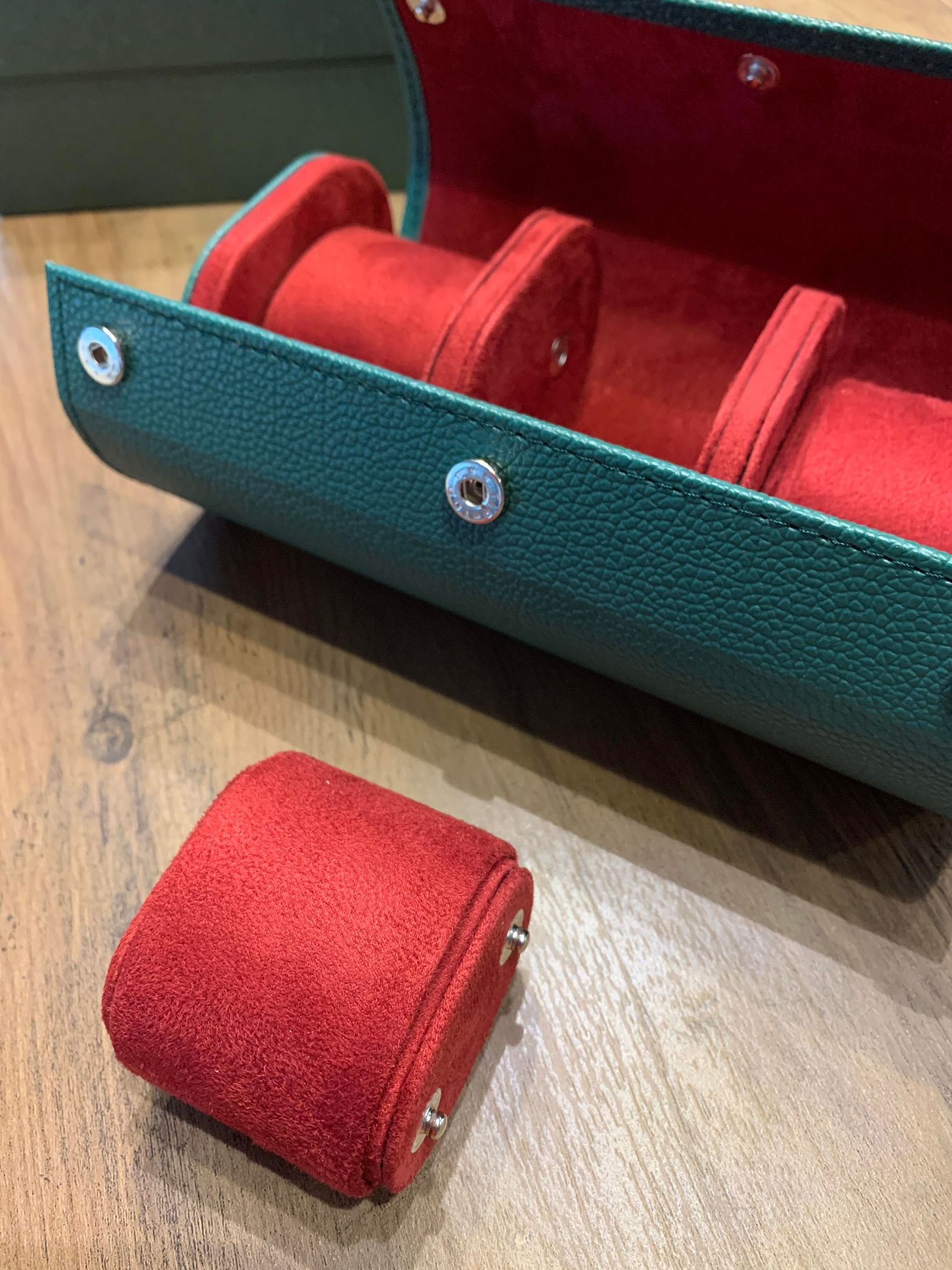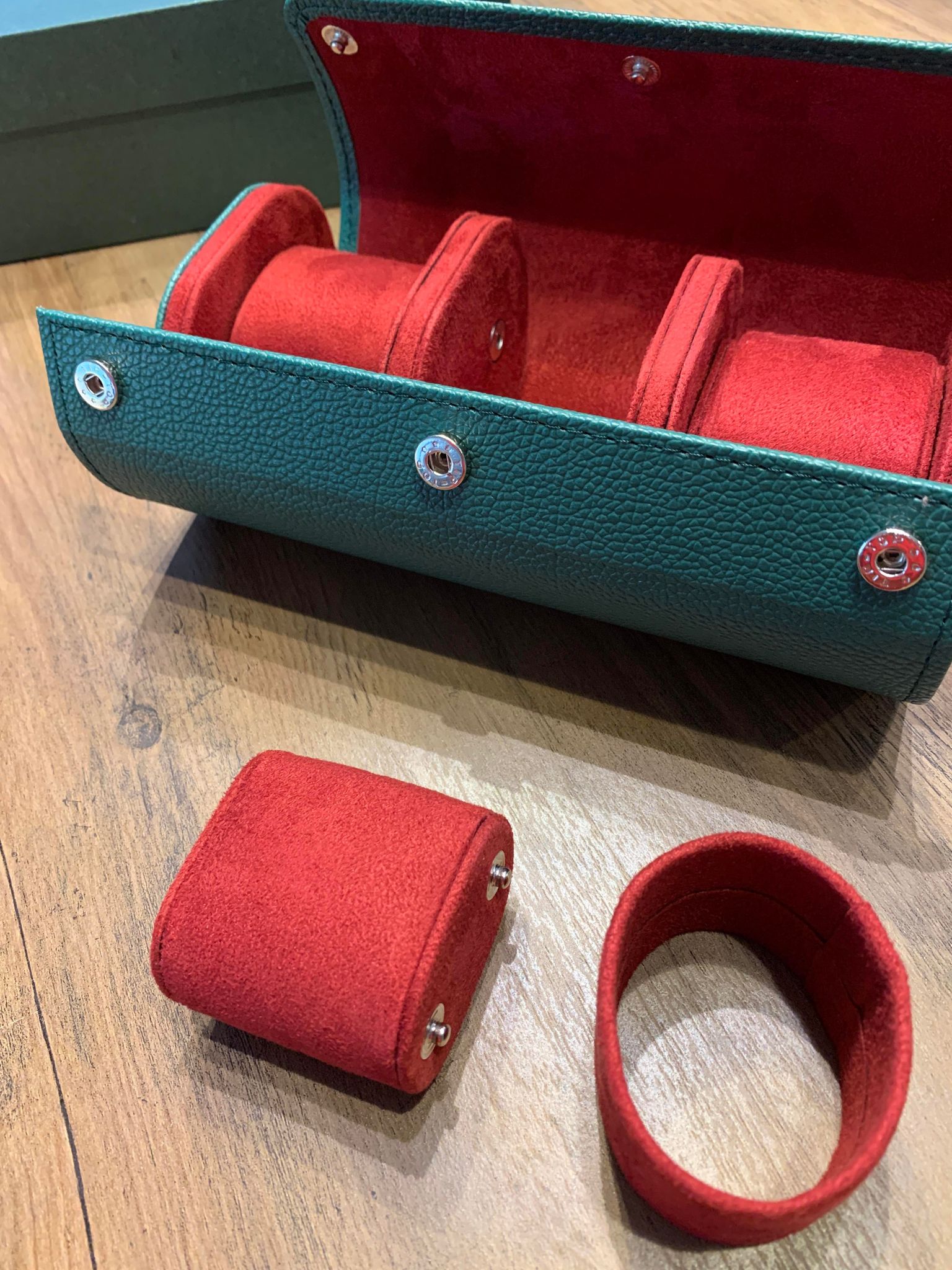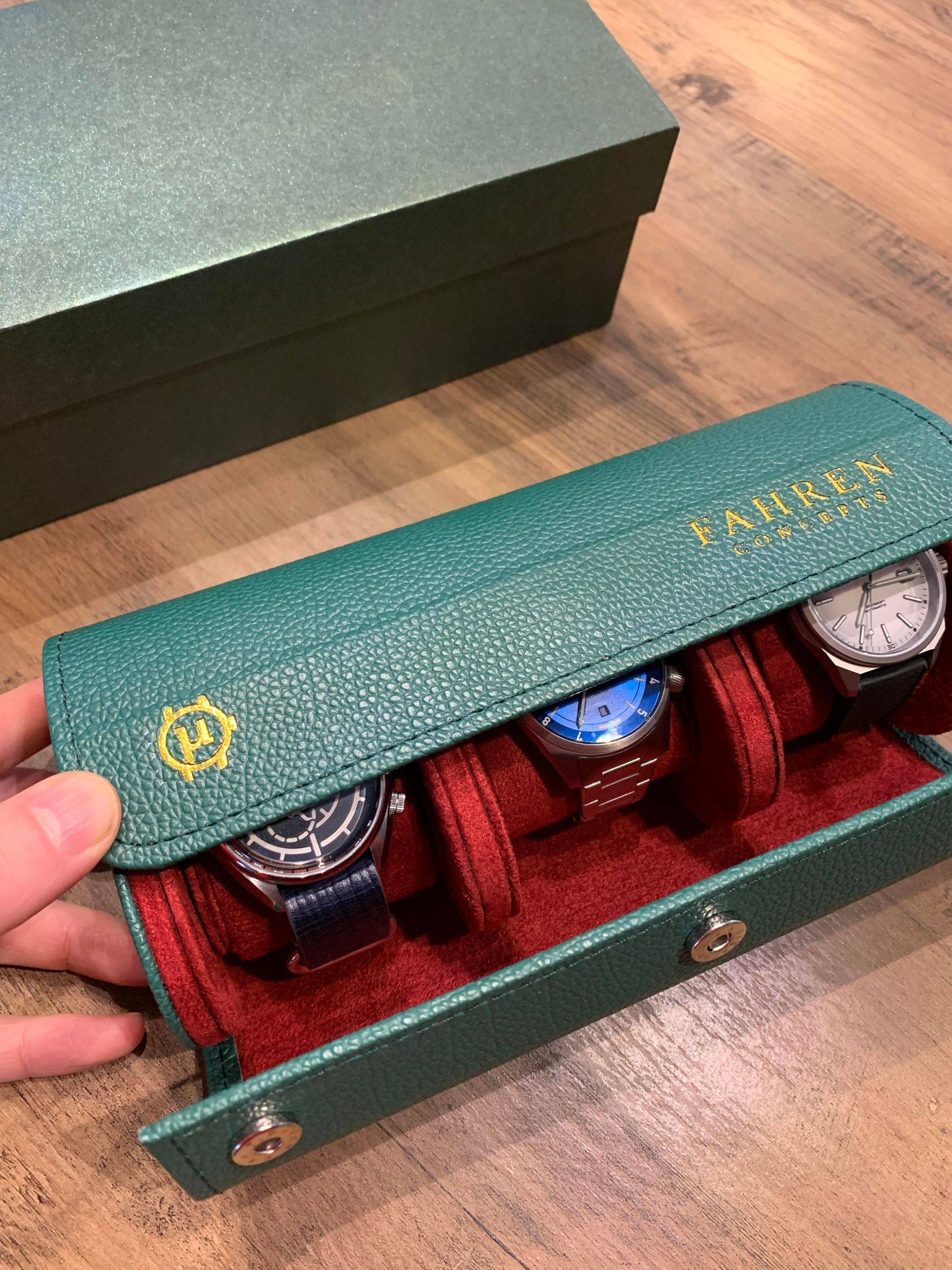 MBW Charity Time Capsule by Fahren Concepts
---
Heading to a local watch gathering? Wonder how to carry your watches safely when travelling?

Introducing the Time Capsule by Fahren Concepts.
A versatile watch pouch which can carry up to 3 watches of different wrist sizes.
High Quality ultraSuede
- 100% Fully Handcrafted in Singapore by Gene Khoo in his workshop. The exterior is made from selected high grade Vegan leather which are only used in the automotive industry. The more expensive ultraSuede is used to line the interior as it attracts less dust and provides durability on top of aesthetics as compared to the commonly seen velvet material.
Versatile
- Time Capsule is secured by 3 snap buttons in the front and it opens up into a display mat which can be use to place watches during gatherings or at home. All cushions and walls inside Time Capsule are removable individually, this provides maximum flexibility on the usage of the cushions.
Specially designed Sizeable Cushions
- Each cushion comes with a specially designed cushion sleeve which can be removed to allow watches with a smaller wrist size to fit. Unlike traditional watch pouches, the cushion allows both the sizes to be stored in the same capsule for sharing between different wrist sizes. The walls and cushions used in Time Capsule are lined with the same ultraSuede as the interior. The cushions are padded with soft high density foam imported from Germany. All cushions and walls are installed with 2 snap buttons on each side to ensure that the watches are secured with minimal movement within Time Capsule while travelling.
Fits almost all watch sizes
- The Capsule can fit watches up to 47mm (excluding the crown), therefore it can fit anything from a 34mm Vintage Seiko to a 47mm full size Panerai. Each cushion inside Time Capsule comes with a specially designed sleeve which is removable to allow watches with a smaller wrist size to fit without stretching the bracelet or strap.
Time Capsule measures at only 8cm in height, hence it fits perfectly into most bags and pouches for travelling. The full dimensions are measured at 21.5cm x 9.5cm x 8cm (LxWxH).
Full retail price : 199 SGD


About Gene :

Gene Khoo is a renowned watch pouch/box maker working out of his workshop in Singapore. He has been producing handcrafted products for more than 21yrs since the year 2000 under the brand ten10.